View the recording to hear experts from agency and brand-direct teams discuss their approach to connected TV (CTV) in omnichannel strategies. In this session, you will learn about real-world challenges with CTV and walk away with actionable insights into activating CTV in programmatic campaigns.
Key topics include:
The approach to CTV and its role in an omnichannel campaign

Best practices from experts when it comes to planning and activating CTV campaigns

What success looks like for CTV campaigns: how do we measure and optimize?
Panelists:
Glenniss Richards, Sr. Director of Digital Media Activation at Bayer
Toby Katcher, Vice President, Video Investment at CMI Media Group

Moderated by: Jordan Brickman, Director of Strategic Partnerships at PulsePoint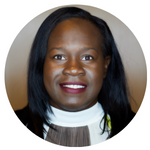 Glenniss Richards, Sr. Director of Digital Media Activation at Bayer Pharma, is a seasoned leader within media. She has over 15 years of experience working across various industries leading teams and driving multichannel tactics resulting in ROI business outcomes.
Glenniss has been in Pharma for nearly 4 years, bringing expertise around audience development and data management, optimizations, and driving foundational components to push the business forward. Her team is responsible for paid media strategy and execution while closely collaborating with digital analytics for the US Bayer Pharma brands.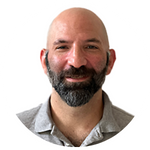 Toby Katcher leads CMI Media Group's video media investments, specializing in the development of go-to-market, growth, and branding strategies. As video department head, he oversees the agency's video and advanced TV capabilities, including data-driven linear, addressable TV, CTV, and OTT streaming video platforms and partners.
Toby has a proven track record of over 20 years of experience working with advertisers, evaluating marketing objectives and investments to provide relevant and actionable marketplace recommendations to improve performance and increase media value.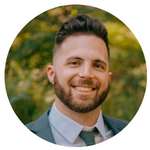 Jordan Brickman leads the strategic partnerships team at PulsePoint, focused on business development with emerging channels including CTV. He has spent the past 8 years building the CTV offering and leading his team in onboarding inventory at PulsePoint.
ABOUT PULSEPOINT
PulsePoint is a leading technology company that uses real-world data in real-time to optimize campaign performance and revolutionize health decision-making. Leveraging proprietary datasets and methodology, PulsePoint targets healthcare professionals and patients with an unprecedented level of accuracy—delivering unparalleled results to the clients we serve. The company is now a part of Internet Brands, a KKR portfolio company and owner of WebMD Health Corp. For more information, visit pulsepoint.com.